M-Level System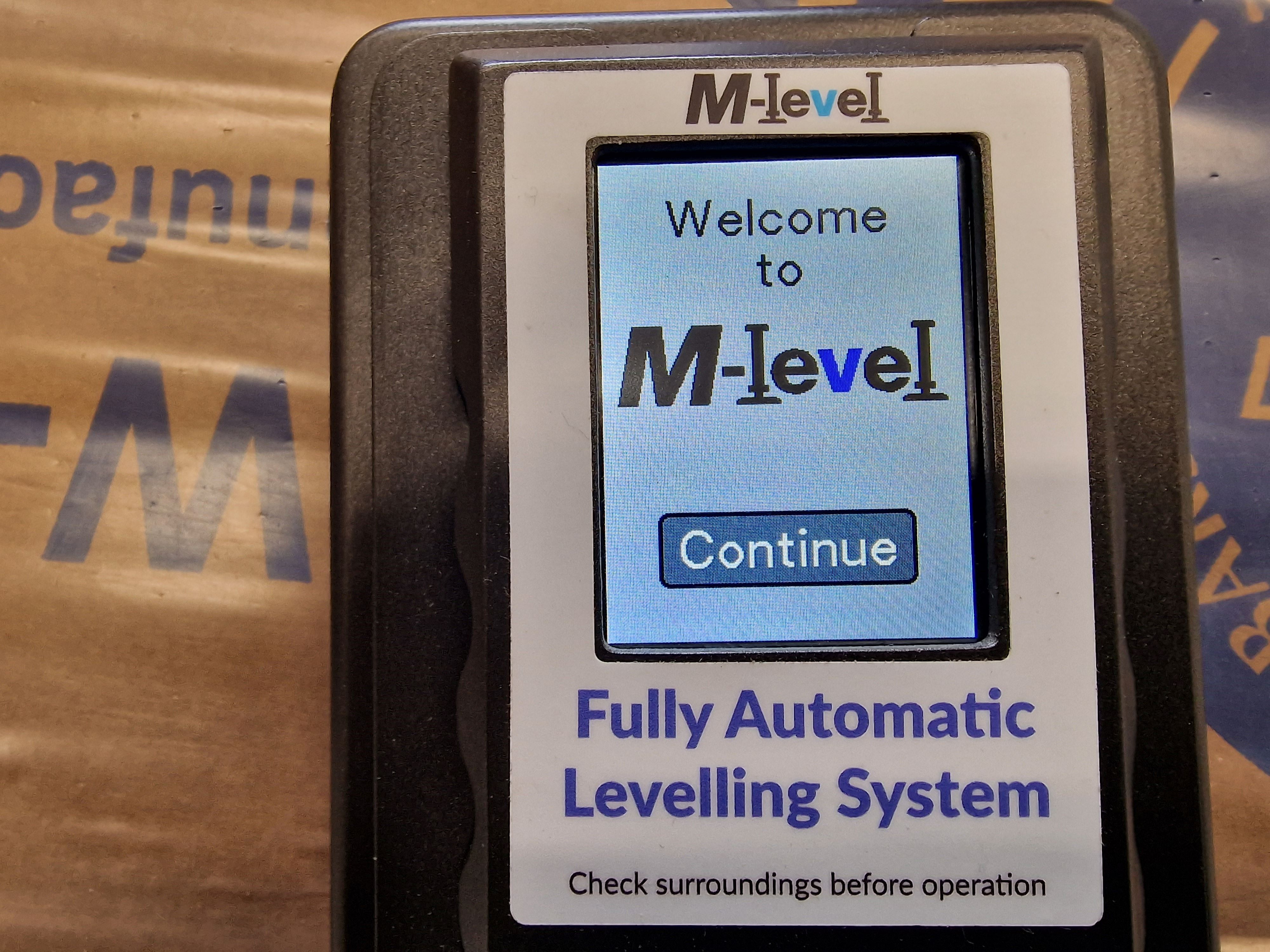 Why Choose M-level
Entirely UK design and build using solely UK sourced components.
Competitively priced.
Simple to understand and operate handset.
Security PIN option for added vehicle security.
Wireless connection eliminating need for cable entry into vehicle.
Kits available for, Peugeot, Fiat, Fiat/Al-Ko and Ford chassis
2 Year "Fit and Forget" warranty with free 3rd year when system registered with manufacturer.
The System is designed for the purpose of levelling, stabilising and securing a motorhome, campervan, horsebox or similar vehicle.

On automatic setting the four hydraulic jacks secured to the vehicle chassis will lower two at a time, front or back first, depending on the vehicle position. All four jacks will touch the ground and the system will find its own level position providing a stable, level environment and preventing vehicle body "rock" during passenger movement inside the vehicle.
On manual setting the jacks, front back, left or right (but never diagonally) can be manually adjusted to set the desired angle or height of the vehicle within The system limitations.
The vehicle can be tilted to one side to assist the draining of the water tanks or change a tyre.
In most cases The system is capable of lifting all four wheels off the ground to avoid tyre ovalisation during long periods of inactivity.
With the jacks deployed security is greatly enhanced, particularly if the handset is removed when leaving the vehicle
Prices start from £5749.00 supplied and fitted in our Workshops inc vat
Call our office for availability on 0191 3863972
Contact Us
Hedley Alarm & Towing Centre

Unit 21a Dragonville ind est

Gilesgate

Durham

DH1 2XL